The Beatles 'Abbey Road' Crosswalk Has Been Repainted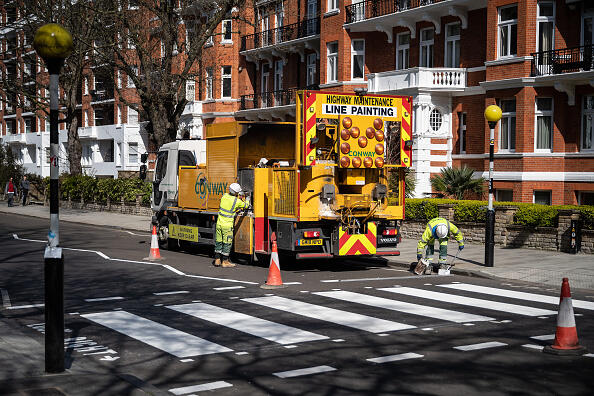 On Aug. 8, 1969, the Beatles walked back and forth through the crosswalk, between Abbey and Grove End Roads in St. John's Wood. The now famous intersection is near the studio where the group recorded most of their albums. Iain Macmillan took six shots with one being solidified in music history for the famous Abbey Road cover.
The intersection is a mecca for Beatles fans and is usually packed with tourists however due to the shelter in place orders due to COVID-19, city workers have finally had the chance to make it new again. Longtime fans don't have to worry the crosswalk still remains the same it just has a brand new fresh coat of paint on it now. The national landmark was repainted by a Highways Maintenance crew on Tuesday.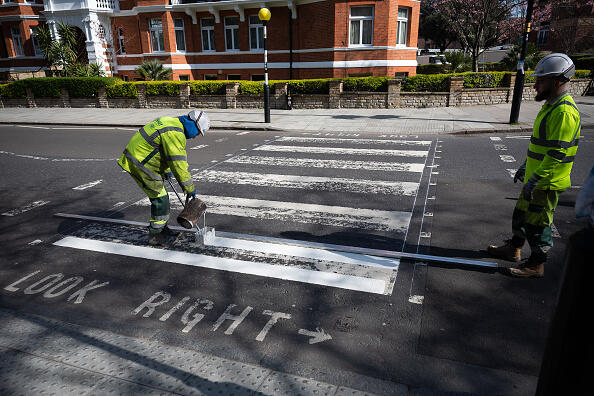 Photo: Getty