ESPN To Re-Air Classic 'Monday Night Football' Games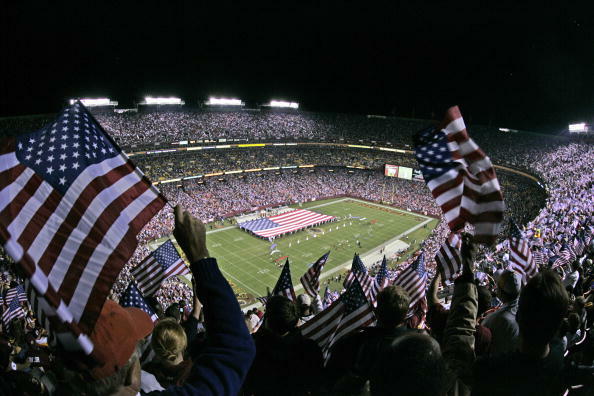 ESPN will be airing some classic Monday Night Football games to help fill the programming void left by the coronavirus pandemic.
The lineup will begin tonight with 2018's Chiefs vs. Rams matchup, a thrilling 54-51 shootout featuring fourteen touchdowns and the third-most total points in pro football history.
The next four weeks will feature Falcons vs. Saints from 2006, Packers vs. Vikings 2009, a Brady-vs.-Manning Colts-Patriots contest from 2005, and Cowboys vs. Bills from 2007.
Have you watched any 'classic' sports during the quarantine?  Does it compare to watching 'real' sports?
Photo: Getty