These Businesses Are Offering Freebies For Healthcare Workers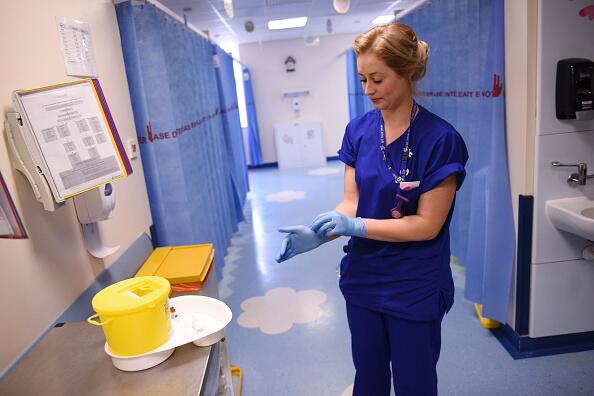 Several companies are stepping up to help those who are serving us on the front lines of this pandemic. Check out some of the places where healthcare workers can get hooked up.
Krispy Kreme is showing its gratitude to healthcare workers by offering them free donuts. I'm talking about dozens of donuts too, not just one. The deal starts today March 30 in honor of National Doctor's Day and happens every Monday until the week of May 6-12, which is National Nurses Week. They also have something sweet for the rest of us.
Photo: Getty
Crocs is giving away free pairs of shoes. The company launched "A Free Pair for Healthcare," promotion and is offering free Crocs to doctors, nurses and other healthcare staff members. Workers can go to Crocs.com to request a free pair while supplies last. You have to log on daily so do it early! Workers can go to Crocs.com starting at 9 a.m. PST to request a free pair while supplies last.
Uber Health is helping provide transportation for health care workers. The company teamed up with 1199SEIU, one of the country's largest healthcare unions to get front line workers both to and from patients' homes, as well as between healthcare facilities.
Starbucks is also sharing the love. They posted on Facebook that they would be giving out free coffee....."Thank you to the healthcare workers and first responders working tirelessly to keep our communities safe.

Inspired by the generosity of our partners (employees), we are offering all front-line responders a free tall brewed coffee at participating stores in the US."