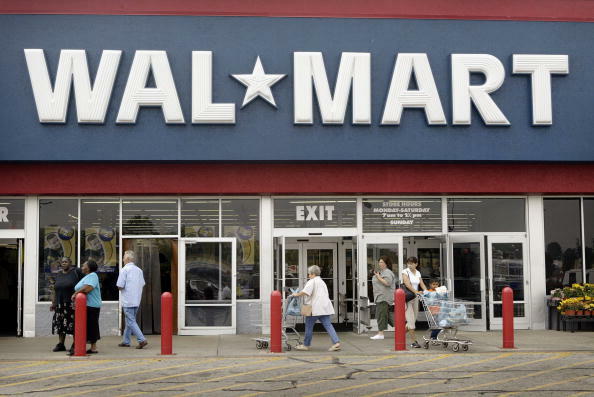 Walmart is the latest store to announce major changes to their shopping policies and procedures in the wake of the coronavirus pandemic. In a statement released by the company they announced the following changes which will take effect Saturday 4/4/20:
Walmart will limit the number of customers who can be in a store at once. Stores will now allow no more than five customers for each 1,000 square feet at a given time, roughly 20 percent of a store's capacity.
Associates at a store will mark a queue at a single-entry door (in most cases the Grocery entrance) and direct arriving customers there, where they will be admitted one-by-one and counted. Once a store reaches its capacity, customers will be admitted inside on a "1-out-1-in" basis.
Walmart also said that some stores will have 1-way aisle control, keep an eye out for floor markers and direction from associates. They are hoping that this will help customers avoid coming into close contact with others as they shop.
Some Walmart store on the east coast have also limited purchases to essential items only as an additional precaution to deter roaming in stores.
CLICK HERE FOR NEW FACE MASK GUIDELINES
CLICK HERE FOR DIY FACE MASK USING ONLY PAPER TOWELS/STAPLES/RUBBER BANDS
Photo: Getty