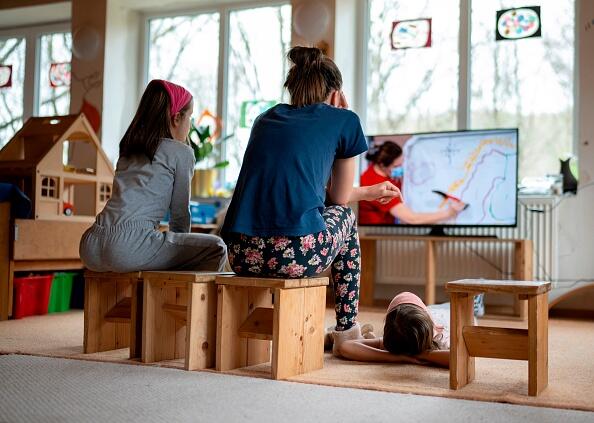 While you are sheltering in place binge-watching your favorite TV shows you might as well make some money while you're at it. The website CableTV.com is hiring people to watch popular TV shows and share their experience on social media. You could literally make up to $2,000 for watching T.V. If you are over 18, love to post on social media and want to apply head on over to CableTV.com. Each show has a different hourly rate, as well as varying run times and episode counts. Here are a few going rates:
The Walking Dead:$20.24/hr.
Friends:$24.00/hr.
The Office: $27.02/hr.
Seinfeld: $28.98/hr.
Star Trek:The Original Series: $30.38/hr.
Game of Thrones: $32.58/hr.
The Fresh Prince of Bel-Air: $35.28/hr.
Breaking Bad: $44.76/hr.
The Marvelous Mrs. Maisel: $104.26/hr.
Rick and Morty:$151.52/hr.
New hires will also receive a one-year subscription to their preferred streaming service, a comfy blanket, $100 Grubhub gift card, a copy of the book Remote: Office Not Required by Jason Fried and David Heinemeier and a variety of candy, treats and popcorn. To be considered for this job, all you have to do is fill out the application on CableTV.com and tell them in approximately 200 words why you're the right binge-watcher for the job.
Photo: Getty