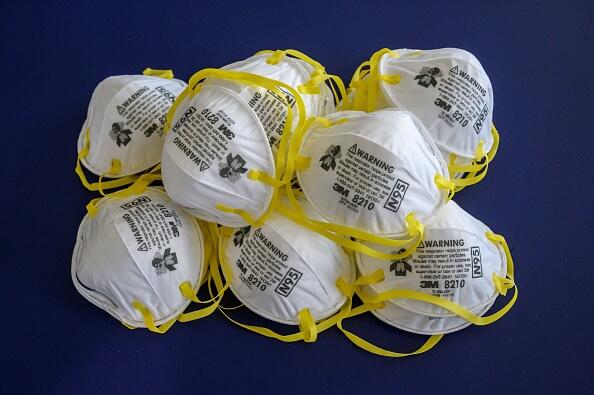 Bay Area cities are cracking down on the spread of COVID-19. Sonoma County and Fremont have already issued warning to residents that face mask will be required in public spaces and now a few other Bay Area counties are also issuing orders. According to San Francisco Mayor London Breed said face masks will be required beginning at midnight on April 17th however, enforcement of the new law will begin next week on Apr. 22nd. Marin County has also issued a similar warning but the new requirement will go into effect at noon on Wednesday (Apr 22) to give people time to prepare. The new orders don't require residents to use medical-grade or N95 masks, a simple mouth and nose covering will suffice. Officials will not apply the new rules to children under 12.
You will only have to wear a mask if you are planning to visit an essential business, ride transit, work in public, do construction, go grocery shopping or stand in line at a store. You will not be required to wear protective gear to take a walk, jog, hike or a ride a bicycle.
So far the new ordinance will apply to Marin, San Francisco, Sonoma and Contra Costa counties. Alameda and Santa Clara county have not confirmed they would participate in the order. A spokeswoman for San Mateo County anticipates the county will also sign on.
CLICK HERE FOR AN EASY DIY MASK WITH PAPER TOWELS AND RUBBER BANDS
Photo: Getty