AC/DC might be gearing up to tour this year and next, if a rumor coming out of Kansas is correct.
According to a "reliable source" who is "close with the AC/DC camp," the Australian rockers will make the announcement on Wednesday.
And for those wondering, Brian Johnson is alleged to be there, despite the health problems that sidelined him from completing the band's 2016 tour. "Brian has been working special in-ears made for his performances so that he can continue to perform without causing any more damage to his hearing than he already has," says the report.
In an effort to shield themselves in case nothing is revealed next week, the station admits, "Obviously, we're talking about the music biz here, [so] things could change. But, right now that's what we've been told."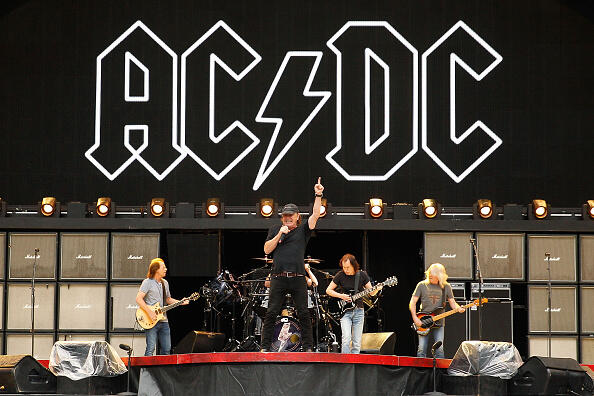 Photo Credit: Getty Images