'Star Wars' Actor Billy Dee Williams Comes Out As Gender Fluid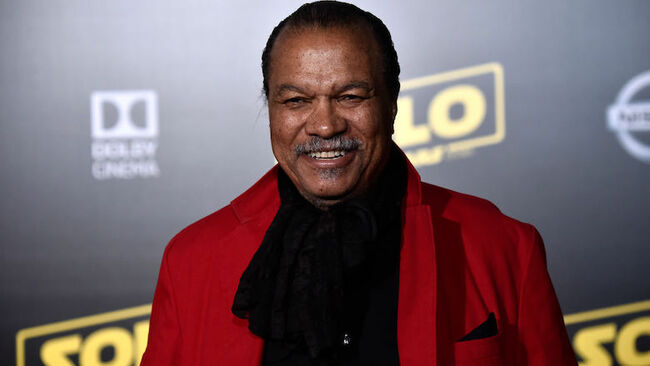 Billy Dee Williams opened up like never before during a recent interview with Esquire when he revealed that he's gender fluid. The Star Wars actor revealed he uses both he/him and she/her pronouns.
"I never tried to be anything except myself," he shared. "I think of myself as a relatively colorful character who doesn't take himself or herself too seriously." 
"You see I say 'himself' and 'herself,' because I also see myself as feminine as well as masculine," Williams continued. "I'm a very soft person. I'm not afraid to show that side of myself."
The 82-year-old will reprise his role as Lando Calrissian in The Rise of Skywalker, the final chapter of the Skywalker saga. The last time he played the iconic character was in 1983's Return of the Jedi.
Though The Rise of Skywalker hits theaters on December 20, one fan had the opportunity to view the movie before its official release. The day after Thanksgiving, Disney organized a special screening for a terminally ill fan whose dying wish was to see the film.
"I just want to say the biggest thank you to everyone that has helped to make this happen. During what is just a horrible situation to be in, you have helped to make some wonderful memories and bring some joy to my family," the fan, who chose to remain anonymous, told ABC News. "I am a huge Star Wars fan, and what I am going through is completely dire. Then to top it all, I thought I wasn't going to see the film I have been waiting to see since 1977! I still can't believe it."
Photo: Getty Images

Ron Michaels
Want to know more about Ron Michaels? Get his official bio, social pages & articles on iHeart80s @ 103.7!