Taylor Swift Reveals Mom Andrea Has Been Diagnosed With A Brain Tumor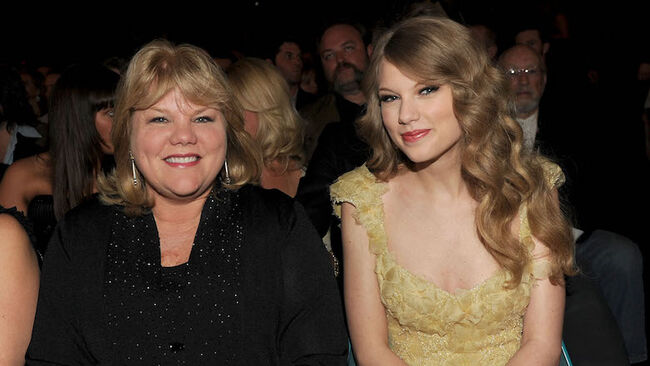 In a new interview with Variety, Taylor Swift revealed the emotional moment she learned her mother Andrea Swift had been diagnosed with a brain tumor.
"Everyone loves their mom; everyone's got an important mom," Swift began. "But for me, she's really the guiding force. Almost every decision I make, I talk to her about it first. So obviously it was a really big deal to ever speak about her illness."
The "Delicate" star recalled how doctors found the tumor while Andrea was undergoing chemotherapy for her undisclosed cancer in between filming her upcoming Netflix documentary Miss Americana. While shooting, Swift said her mother's cancer returned for the second time during the procedure. "While she was going through treatment, they found a brain tumor," the 30-year-old revealed. "And the symptoms of what a person goes through when they have a brain tumor is nothing like what we've ever been through with her cancer before. So it's just been a really hard time for us as a family."
As fans know, Andrea's health has been a point of concern for Swift. As she revealed in a radio interview in November 2019, Swift's reason for not embarking on a "Lover" tour has been due in part to prioritizing her mother's cancer fight. "I've got some pretty intense things happening with my family right now," she explained. "I can't go on long tours and not have the ability to go home if I need to. I have priorities that aren't just touring now, and [the fans] have been really respectful of that in the past."
Photo: Getty Images

Ron Michaels
Want to know more about Ron Michaels? Get his official bio, social pages & articles on iHeart80s @ 103.7!